St. Paul's Child Care Program
---

Programs Hours
Monday to Friday 7 A.M. to 6 P.M

Newsletters
St. Paul's Child Care Program
---
Voted "Best Pre-school" by Downtown News, St. Paul's Child Care Program in Bankers Hill prepares your children for the next steps in their academic journey. With extended hours from 7 a.m. to 6 p.m., St. Paul's Child Care Program offers a loving, family-oriented environment for children, ages two months to five years old. Our program also features a very unique intergenerational component where children interact with the seniors in our Senior Day Program several times each day.
Many families choose St. Paul's Child Care in Bankers Hill because of its proximity to their home or office in downtown San Diego. We are also known for our long-standing reputation in San Diego of providing quality care for all of those we serve since 1960, whether they are seniors or children. Come in for a tour to see our campus and discover how we can partner with you to care for your child.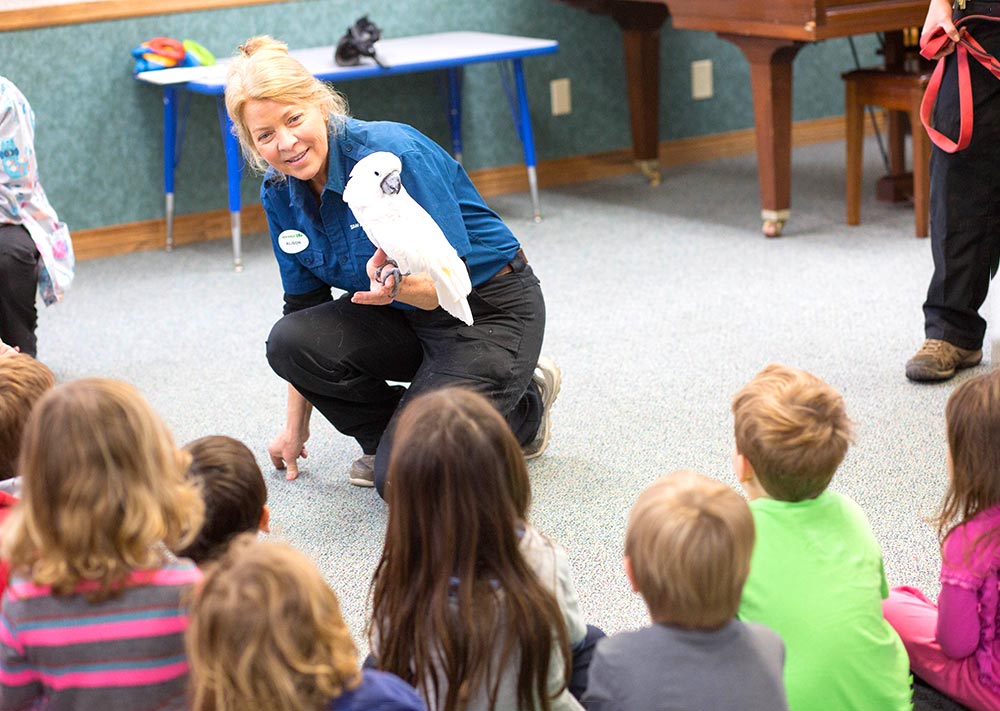 Learn and Grow at St. Paul's
Best Preschool & Child Care in San Diego
---
Our childcare and pre-school curriculum address the specific needs of each age and stage in a child's development.
We stress the process of learning and discovery to help your children become self-confident, independent, and inquisitive learners. Through our small class-size and curriculum, children will:
Build self-confidence
Develop and enhance vocabulary
Recognize differences in sound, size, shape, and color
Increase interest in books
Develop respect for individual and cultural differences with awareness of community and social roles
Successfully transition to Kindergarten
Activities including Spanish immersion and dance are available for an additional fee
Program Pricing
Program hours: Monday to Friday | 7 a.m. to 6 p.m.
---
Tuition costs vary by classroom and age. A sibling discount is also available. Enrolled families are required to pre-pay tuition monthly. No credit will be given for holidays or other absences. Please call or send us a message to discuss rates and costs.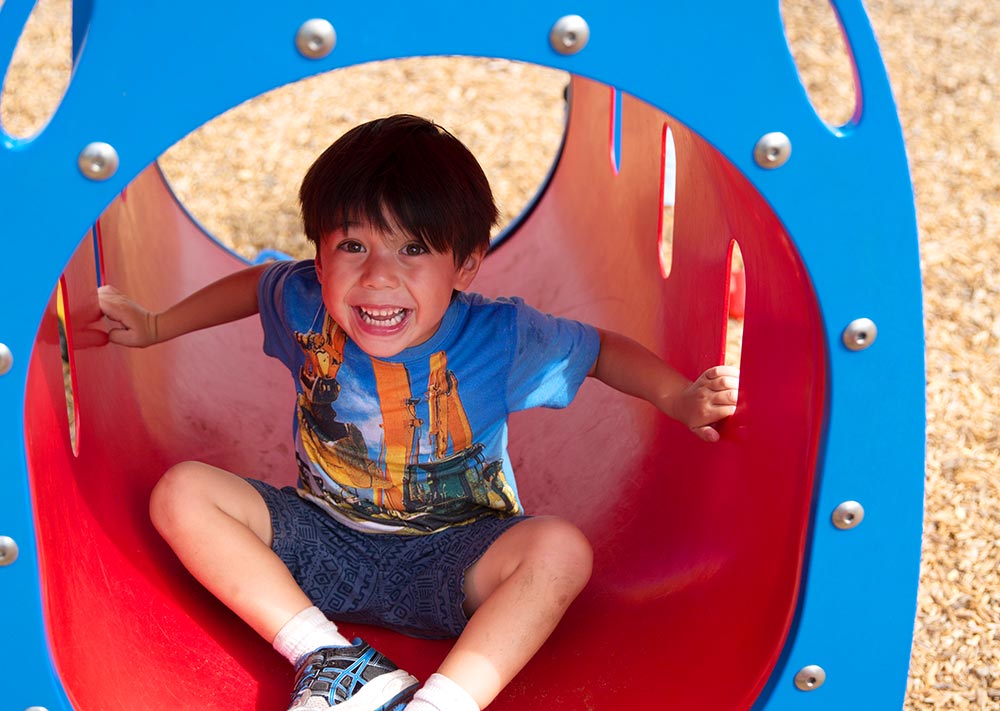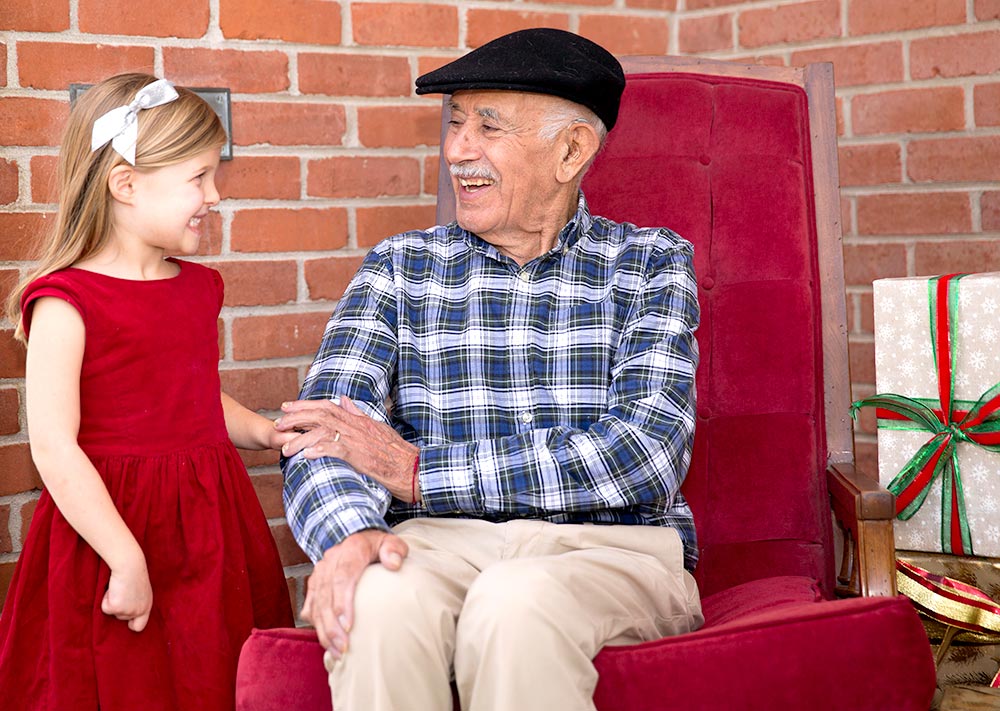 Inter-generational Child Care Programs in San Diego
The Benefit of Senior Interaction
---
At the core of our philosophy here at St. Paul's is the unwavering belief that a strong and happy family is instrumental to any individual's overall health. In addition to our comprehensive senior care services, we are proud to offer an intergenerational day care program for children and seniors in the greater San Diego area.
Led by our staff of highly-trained child care and elder care professionals, our intergenerational child care program is designed to facilitate social development and good old-fashioned fun by providing opportunities for seniors and children to interact through structured activities.These interactions make it possible to:
Improve intergenerational understanding
Revisit memories through "grandparent" type interaction
Share new learning skills and accomplishments
Provide mentoring, if desired
Enhance quality of life through laughter, learning, and fun
Erase stigmas and common misconceptions
Share lunch time to learn from each other in a less structured setting
St. Paul's is proud to offer one of the first intergenerational day care programs in Southern California. Intergenerational care brings together children and seniors to benefit the lives of both. Twice a day, and at lunch, the children from the childcare program come together with the seniors in the senior day program for creative activities like reading, arts and crafts, sing-alongs, dancing, and learning opportunities. When children and seniors come together to share in activities, everyone benefits. To learn more about intergenerational child care here at St. Paul's, contact our team today!
For more information on day care for seniors and how our seniors benefit from this intergenerational program, please visit our senior day care page.
Download Our Brochure and Enroll
---
To enroll your child in the St. Paul's Child Care Program and begin experiencing the joys and benefits of the program, please review our statement of service, then fill out and submit the enrollment agreement.